Building Maintenance
Facility Cleaning Services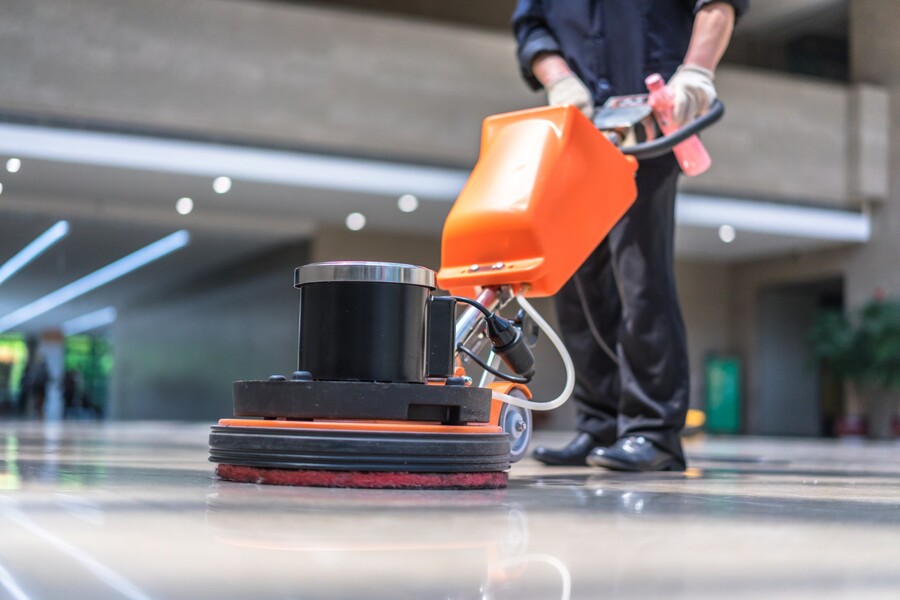 For reliable building maintenance local businesses trust, Advanced Cleaning has been the go-to commercial cleaning company to help increase the physical appearance and functionality of your commercial facility or building. From painting and minor repairs to preventative maintenance and carpet cleaning, Advanced Cleaning is your one-stop solution for your building maintenance needs.
---
Call for a FREE Quote
---
Advanced Cleaning: Reputable Building Maintenance Contractor
When choosing Advanced Cleaning to care for and maintain your commercial building and property grounds, you'll be paired with a reliable team of building maintenance experts to complete the tasks you need to be done. An accessible team leader at Advanced Cleaning will be attentive to your unique needs every step of the way. Maintenance tasks are tailored and completed to your specifications and schedule. Utilizing responsive customer service and seamless communication, we will ensure that your building maintenance projects will be completed on time and within the specified budget. Call (815) 261-0701 for a free quote.
Advanced Cleaning's Building Maintenance Services
A sampling of building maintenance services includes,
Preventative Maintenance
Carpet Cleaning
Ceiling Cleaning
Window Cleaning
Restroom Sanitization
Floor Maintenance
Painting
Carpentry
Minor / Major Repairs
Handyman Services
And more – just ask!
Keep Your Business Running Smoothly with Advanced Cleaning
Whether handyman services, repairs, or aesthetic upgrades, Advanced Cleaning can handle all of your facility maintenance services. Doctor's offices, restaurants, retail shops, and more receive high-quality care and consistently reliable service. Our well-trained cleaning and maintenance crews provide the full spectrum of facility maintenance services. Call (815) 261-0701 today for a free consultation.
---
Call for Fast FREE Quote
---