Apartment Building Cleaning in Rockton, IL 61072
Want The Most Attractive Apartment Building in Rockton, Illinois?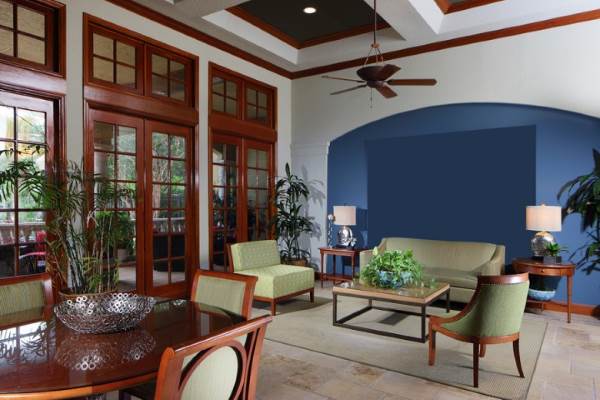 Here at Advanced Cleaning, we understand how competitive the rental market can be. With 15 years in the commercial cleaning business, we've cleaned plenty of apartment buildings to know that all of the foot traffic in the common areas, and the busy day-to-day operations can create quick messes that you don't want your tenants or visitors to see! Advanced Cleaning will help you keep your Rockton apartment complex clean and in tip-top shape.
As a property manager, don't you want your tenants to feel confident they will be living in a perfectly-kept, spotless and fresh apartment building complex? Call Advanced Cleaning today and let us show you why we've been Rockton's expert commercial cleaning company for 15 years!
Let Advanced Cleaning Be Your Breath Of Fresh Air
When someone walks into the leasing office of your Rockton apartment complex, they are going to base their impression of their potential new apartment home on how clean and nice everything looks. By hiring Advanced Cleaning to be your commercial cleaning company to keep your Rockton apartment building clean and tidy, tenants and visitors will feel confident in their new apartment building and apartment living!
Priding ourselves on clear lines of communication and building solid relationships with our clients for 15 years in the commercial cleaning business, Advanced Cleaning will customize a schedule based on your Rockton apartment building cleaning needs with our low cost, high quality, comprehensive commercial cleaning services.
When you call Advanced Cleaning for your Rockton building cleaning, we provide extensive commercial cleaning services, including:
Window cleaning - Single Story Buildings ONLY!
Wipe down of all surfaces
Dusting
Vacuuming
Sweeping & mopping
Disposing of all trash & recyclables
Clean common area(s) for tenants / guests
Clean and disinfect bathrooms
Wipe down walls
And more! Just call (815) 261-0701 to schedule a free commercial cleaning quote for your apartment building.
Ready for a cleaner apartment building? Want to keep your tenants happy? Advanced Cleaning is only one call away! Call (815) 261-0701 today for a free commercial cleaning quote.
WHAT CUSTOMERS ARE SAYING:
5★★★★★ - "Fantastic service by Theresa at 5450 Wansford Way!"
Anonymous
2019-05-20
---
5★★★★★ - "I was impressed with Advanced Cleaning from the moment I met them. They were very professional during our facility tour, asking questions about our specific needs and commenting on things they could to improve service. Since being awarded the contract, Advanced Cleaning has exceeded expectations. Since they began I have received several emails commenting on what a great job they do and how friendly the staff is. Tom and Perla are easily reached and respond quickly to any concerns. Based on the service they have delivered thus far, I would highly recommend them to other Business's."
James Reader in Rockford, IL
2018-11-21
---
5★★★★★ - "Theresa from Advanced Cleaning does an outstanding job every day at our offices in Rockford. The office has never looked better. Always does more than she has too."
Bill in Rockford, IL
2018-09-06
---
5★★★★★ - "5★★★★★ - "Really good at refinishing floors. We have a retail floor and they made it look really nice! Store manager" 2018-08-21"
Anonymous, Floor Stripping and Waxing
2018-08-21
---
5★★★★★ - "Great customer service !"
Jay M in Rockford, IL
2018-08-20
---
5★★★★★ - "They are in uniform ,professional and
Very good at cleaning our offices."
Janet in Loves Park, IL
---
5★★★★★ - "Wonderful company takes care of details!"
Doug F. in Loves Park, IL
---
5★★★★★ - "The advance cleaning crew does a great job for us. Our facility is open 20 hours a day six days a week and they work around our schedule. "
Tom M. in Belvidere, IL
2016-09-09
---
5★★★★★ - "Advanced cleaning has always been a hands on company. If we ever need anything they are quick to respond and have provided a wonderful service for us for quite a few years. "
Alan J. in Rockford, IL
2016-09-09
---
Call for FREE Apartment Building Cleaning Quote
---