Commercial Carpet Cleaning
No more dirty carpets.....
Offices encounter a lot of heavy, soiled traffic daily, which needs to be treated on a regular basis. Having clean, fresh smelling carpet is essential to maintaining a happy, healthy work environment.
The highly skilled staff at Advanced Cleaning can provide you with just that......fresh, clean, healthy carpets. Advanced Cleaning offers the best professional carpet cleaning methods and products to help maintain and extend the life of your carpet, leaving your carpets clean and fresh, and your staff happy and healthy.
Benefits of Carpet Cleaning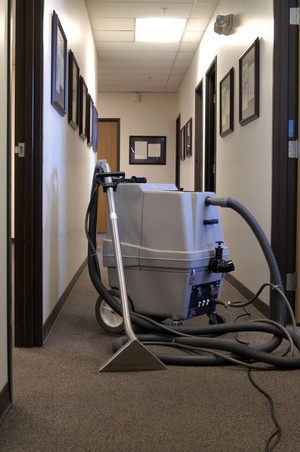 Promotes healthy work environment by removing all the dirt, bacteria, allergens, dust and pollutants which accumulate daily
Extends the life of your carpet 
Beautifies your work space 
Why Advanced Cleaning?
Advanced Cleaning will happily evaluate your needs and work with you and your scheduling to find a suitable time to have your carpets cleaned at very affordable rates. With Advanced Cleaning, you can provide your staff a clean, healthy work environment, while remaining on a budget.
Call Advanced Cleaning now.